Learning Programs
Continuous learning is what brings meaning to our lives and focus to our work. When we continually develop our skills and refresh our knowledge and attitudes, we approach each day of work more purposefully and effectively. CLOC provides developmental opportunities for faculty and staff across our campus to refresh, recharge, and reengage.

Thrive Thursday: Free, monthly 90-minute learning sessions covering a variety of topics—from building resilience to having tough conversations—give you the skills to create a thriving workplace.
The insights and tips gained were great. Looking forward to putting these to use in the workplace.

Sharpen My Saw: In this 10-month program, participants hone skills, problem solve, discover opportunities, and build community with a cohort of colleagues with similar roles and responsibilities. Comes complete with support and radical candor. Applications for the year-long program become available in early May. Year-long cost: $500.
Subscribe to our newsletter to receive updates on our programs, including Sharpen My Saw and when new applications are being accepted.
Thank you for creating one of the most satisfying and supportive communities I have been a part of in my 18 years at Maryland.

Start with Strengths: This interactive session demonstrates how a strengths-based approach can lead to success in work and life. You'll identify your top five strengths through the CliftonStrengths assessment and learn how to leverage them to accomplish your professional goals. 
A perfect balance of personal reflection, interacting with other participants, and listening to/learning from the facilitator. I'm REALLY glad I was there.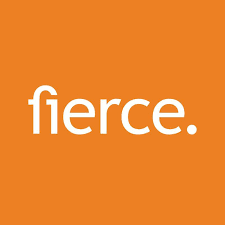 Fierce Conversations: This series of interactive, hands-on sessions offers ready-to-use strategies to tackle soft spots, give (and get) feedback and build resilient teams. Start with the "Foundations" session, then choose any or all of the modules: team, coach, delegate, confront, feedback.
Very practical exercises and strategies that can be immediately used in the workplace.